A step-by-step guide on how to open the hood of Toyota Camry correctly. This is to ensure that you do not cause any unwanted dents on your car.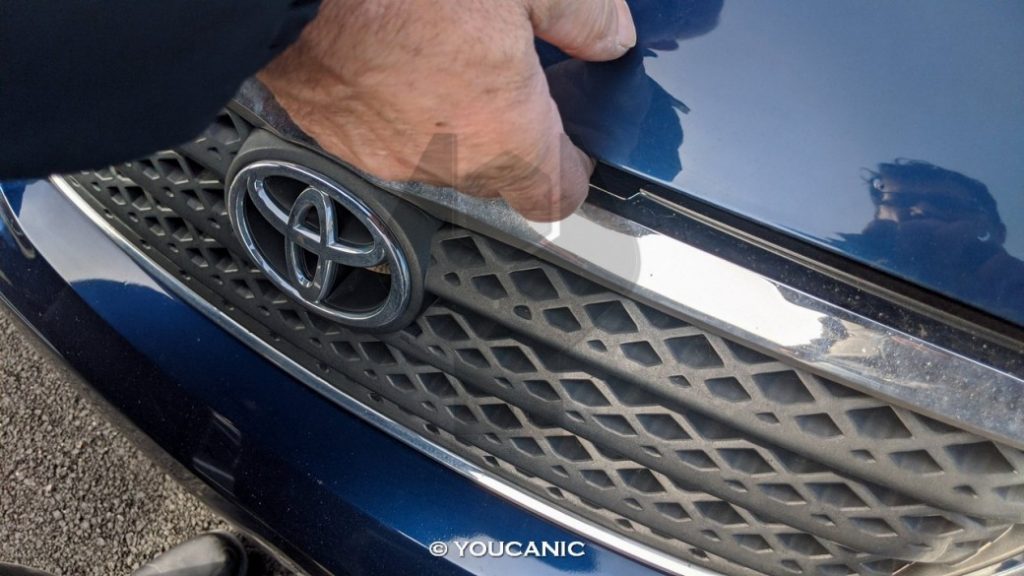 Opening the hoood
Pull the hood lock release lever. The hood will pop up slightly.
Pull up the auxiliary catch lever and lift the hood.
Open hood warning buzzer
If the vehicle reaches a speed of 3 mph (5 km/h), the master warning light flashes and a buzzer sounds to indicate that the hood is not fully closed.
Pre-driving check
Check that the hood is fully closed and locked.
If the hood is not locked properly, it may open while the vehicle is in motion and cause an accident, which may result in death or serious injury.
Closing the hood
Before closing the hood, check the following:

All filler caps in engine compartment must be correctly installed.
Gloves, rags or any other combustible material must be removed from the engine compartment.

Return the support rod to its clip to prevent it from rattling.
Lower the hood until it is about 30 cm above the closed position and let it drop. Make sure that it locks into place.
Check that the hood has engaged properly. If the hood can be raised slightly, it is not properly engaged.
Open it again and close it with a little more force.